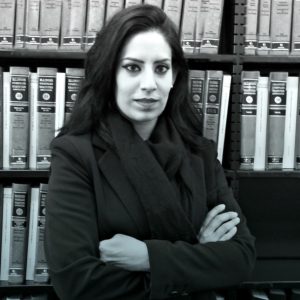 Author's note: I am excited to be presenting at the upcoming 53rd Annual ISNA Convention discussing the legal tools available in proper estate planning.  To give you a taste of what I'll be covering, below is a review of living wills and their relevance to you.
Long Term Care: The Stages of Family Caregiving

3:40-4:40 PM

Parallel Session 15C

Room 27 at the Rosemont Convention Center, Chicago
What Is A Living Will?
A living will lets you choose not to get medical treatment that delays your death if you don't want that kind of treatment. A living will only applies if a doctor says you have a terminal condition and records it in your medical records. Additionally your living will is only used if you are not able to tell your doctor what you want and you do not have an agent who is available to make a decision delaying your death.
When Should I Prepare A Living Will?
At the very latest, living wills should be created upon learning that you've acquired a terminal illness.  Living wills are seen as instruments to create today, while you're of sound, clear mind, to be used in the future should you become unable to communicate your medical treatment choices.
What Are Examples Of Treatment of Terminal Conditions?
Chemotherapy, radiation, or surgery for cancer
Electroconvulsive therapy
Cardiac resuscitation
Blood transfusions
Artificial maintenance of metabolic rates
Respirators
Artificial kidney treatments
Amputation
Artificial maintenance of blood pressure
How Can I Create A Valid Living Will?
You can make a living will for yourself as long as you are 18 years old or older; you sign the living will; and two independent people who are also 18 years old or older witness or sign the living will. These witnesses cannot be someone who is responsible for your medical care or who will inherit from you.
When Is Your Living Will Not Used?
When you don't have a terminal condition;
If you you are able to tell the doctor what you want;
When you have an agent named as a power of attorney who is available to make the decisions for you; or
If you are pregnant and the doctor determines that your fetus could live.
Can I Cancel My Living Will?
Yes, you can cancel your living will at any time. It is highly important if you decide to cancel your living will to immediately inform your doctor, because the living will only stops working when your doctor gets notice.