From the Desk of Atty. Syeda M. Madani
Estate planning often makes people feel uncomfortable. No one likes to think about what will happen after they pass on, but that does not mean that estate planning needs to be a difficult process. The future is unpredictable, but you can take steps to be prepared so that your loved ones are well cared for after you're gone.
I am committed to helping you understand that this difficult process can be manageable.  I am here to educate you on the value of planning for you and your loved ones.  I understand each client situation is unique. My approach to estate planning is to listen, understand, and to tailor your estate plan to meet your individual financial and personal goals.  I truly care for my clients and go out of my way to make each person feel comfortable and welcome as I help with their estate planning needs.  This is why I prepare each estate plan specifically designed for you, based on your life circumstances, family situation, personal and business assets, and goals.
I will help you to make the best decisions regarding the protection and preparation of your estate. You may not realize how much estate planning can make a difference for you and your loved ones.  I will advocate ensuring that your affairs are settled according to your wishes. I am here to speak with you on what options you have in planning your estate to help you navigate through this manageable estate planning process.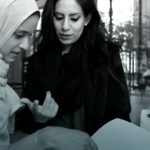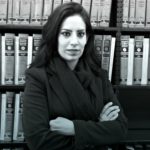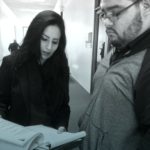 Atty. Madani's Education & Training
B.A. Degree
Benedictine University, 2004
Major: Social Sciences
Minor: Secondary Education
St. Benedict Merit Award
Juris Doctor Degree
The John Marshall Law School, 2014
Asian American Academic Scholarship
Continuing Student Scholarship Recipient
Judicial Extern
The Honorable James E. Sullivan
Circuit Court of Cook County
Legal Intern
18th Judicial Circuit
DuPage County
Atty. Madani's Professional Activity
Bar Admissions
State of Illinois Supreme Court
U.S. District Court of the Northern District of Illinois
Associations
Illinois State Bar Association
Illinois Association of Healthcare Attorneys
Chicago Bar Association
DuPage Bar Association
Leadership
Commissioner on Persons with Disabilities
City of Glendale