From the Desk of Atty. Nikia Marie Bilal
I love the "Do-It-Yourselfer" and as an attorney, I really love merging the DIY principal with the law.  As counselor-at-law, my most enjoyable days are answering questions about the law and giving legal advice in a world that can seem daunting and confusing.  
When you bring your legal questions or concerns to me, I am committed to listening to you and providing you with sound legal advice.  As you tell me your story, concerns and even fears, you'll see me as a patient partner.  You will see that I am thorough in my thought process and honest in where things stand.  We are a team, and I see myself as your navigator.  
Whether you approach me about civil litigation procedure and strategy, landlord-tenant issues, non-complex debt negotiations (like with credit card companies), or even reviewing drafts of legal writing that you started, I'm here for you.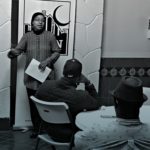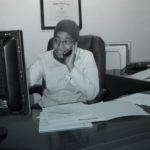 Atty. Bilal's Education & Training
B.A. Degree
Loyola University in Chicago, 1999
Major: Communications
Tartikoff Programming Fellow, National Academy of Television Arts and Sciences
Loyola University Multi-Cultural Grant
Juris Doctor Degree
DePaul University College of Law, 2006
Law Scholarship (merit based)
Law Minority Grant (merit based)
Family Law Legal Writing Section, selected participant
Law Clerk
Office of the Public Guardian
Circuit Court of Cook County
Library Assistant
Supreme Court Library of Illinois
State of Illinois Supreme Court
Atty. Bilal's Professional Activity
Bar Admissions
State of Illinois Supreme Court
U.S. District Court of the Northern District of Illinois
Associations
Illinois State Bar Association
Chicago Bar Association
Muslim Bar Association
National Association of Muslim Lawyers