From the Desk of Atty. Janaan Hashim
It's a strange mix of law that I practice, but I love it.  I've learned that nothing is more valued in life than second chances and peace of mind.  It is because of this that I love helping people clear their criminal record and why I love being a mediator helping folks bury the hatchet.
For those of you whose criminal record continuously interferes with moving forward, I work to remove those stubborn barriers.  I first listen to you to see what it is you want to get, like a new job, and how your background gets in the way of reaching that goal.  I then look into and analyze your criminal background and discuss with you what options are available.  If your background qualifies for certain  relief, like an expungement, I prepare your petition for the court and at your court hearing, I relentlessly argue before the judge as to why your petition should be granted.  While I cannot guarantee results, I can promise a realistic look at your options and putting up the good fight.
People tell me that it's my calm and peaceful inner-nature and my sense of reason that helps them find an congenial resolution to their problems.  As a trained mediator, I listen to your underlying concerns, bring a fresh look your seemingly impossible impasse, and help you reach an agreeable middle ground.  In the end, my goal is for you to move forward with peace of mind.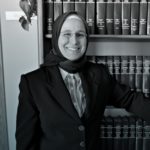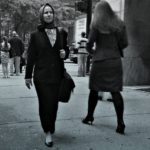 Atty. Hashim's Education, Training, and Background
B.A. Degree
Mary Baldwin College, 1989
Major 1: Communications-Broadcasting
Major 2: Sociology-Social Work, With Distincton
Magna Cum Laude
Omicron Delta Kappa
President, Student Government Association
Juris Doctor Degree
DePaul University College of Law, 2005
Cum Laude
Jaharis Academic Scholarship
CALI Excellence Award, Constitutional Process II
CALI Excellence Award, Appellate Brief Writing
Winner, 2003 DePaul Intramural Appellate Moot Court Competition
Trained Mediator, Illinois State Bar Assn., 2014
Trained Divorce Mediator, Northwestern Univ. School of Prof. Studies, 2017
Judicial Intern
Legal Research Division for the Office of the Chief Judge
Circuit Court of Cook County
Assistant Appellate Defender
Office of the Illinois State Appellate Defender, First District
Atty. Hashim's Professional Activity
Bar Admissions
State of Illinois Supreme Court
U.S. District Court of the Northern District of Illinois
Associations
Illinois State Bar Association
Chicago Bar Association
National Lawyer's Guild
Muslim Bar Association
Leadership
Mary Baldwin University Alumni Association, Board Member
Sound Vision Foundation, Board Member
McCormick Theological Seminary, Adjunct Professor
Parliament of the World's Religions, Trustee 2010 - 2016
CAIR-Chicago, Founding Board Member
Let's get started on clearing your record!
Ready to mediate your conflict today and move on with life tomorrow?