About Us
Pioneering a first in the U.S., the founding partners of Amal Law Group, LLC established the first law firm in the country founded by six Muslim women.
Opening the doors in 2007, the original goal agreed upon by the partners remains the same today: Offering the firm's clients sharp legal analysis with the drive and determination to get the best results under the law.
The firm continues to plow forward making its mark and leating the way for the community as well. The Amal Law Group, LLC attorneys are born, raised and educated in the U.S. - understand the important role of education and community, and from its founding, they have offered free community seminars on a range of topics from civil rights to criminal law.
Recently On Air
Dying with Dignity and the Law, WCEV-Chicago, Radio Islam, Guest: Atty. Syeda Madani
Big City Police Ethics, Pt. II, WCEV-Chicago, Radio Islam, Guest: Atty. Nadia Shamsi
Navigating Political Protests, WCEV-Chicago, Radio Islam, Guest: Atty. Nadia Shamsi
Media Coverage
| | |
| --- | --- |
| | Muslim Women's Law Firm Breaks Down Stereotypes* |
| | Opening Statements: Practicing On Faith |
| | Muslim Women's Firm Servers Needs Of Variety Of Clients |
|   | Muslim Moms Join Forces, Open Law Firm |
| | US Muslim Women Attorneys |
| | WCEV-1450AM "Pioneers In The Field Of Law" ? |
*article reprinted in: The Washington Post, Arizona Republic, Star-Telegram (Forth Worth, TX), South Florida Sun-Sentinel, Gulf Times (Doha, Qatar),The Charleston Post and Courier (Charleston, SC), South Bend Tribune (South Bend, IN), Reading Eagle (Reading, PA), The Ledger (Lakeland, FL), The Morning Call (Allentown, PA), and ContraCosta Times (Walnut Creek, CA)
The 6 women hope that by founding Amal Law group, they are helping to dispel common stereotypes held about Muslim women.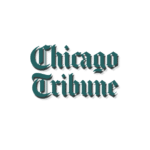 Chicago Tribune
...the partners say their combined knowledge of American jurisprudence and Islamic law and culture has created a demand for their services in their growing Muslim community.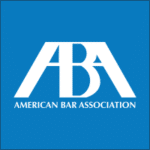 American Bar Association Journal